WELCOME TO THE
ROCHESTER KNITTING GUILD

The Rochester Knitting Guild is an organization in Rochester, NY that exists to promote learning about knitting, provide a social context for knitting, and encourage the public to learn to knit!
NEXT GUILD MEETING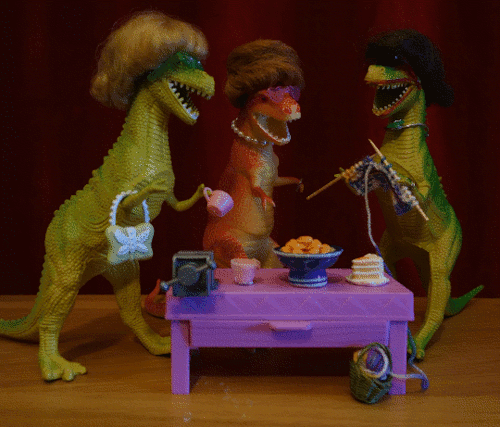 The second meeting of the 2017-18 Season will be on Monday, October 9, 2017
at Temple B'rith Kodesh

Doors will open at 6:30pm.  If you have not already mailed it in, please be sure to
bring your completed membership form with you.
There will be tables set up to accept them along with your dues.
 Did you know that you can now pay your dues online with Paypal?
Just click HERE to visit the Membership Page!
Membership Forms for this year can be found RIGHT HERE!!!
Join us on our Facebook Fan Page!
It's a great way to keep in touch and up to date on all the Guild Happenings
Year after year, our most popular and engaging programs have always been our Mini-Workshops. Whether folks have been knitting for 30 years, 30 days or 30 minutes, there's always something to learn or practice, a new method or new technique to try.
This year, we've planned a year of mini-workshops aimed at expanding members' repertoire of skills and techniques for both sock knitting and lace knitting. And  kicking off the year in September as we …
FALL INTO SOCKS
Our Summer Survey on FB and Ravelry was fun and while a few responses fell into the "Eh, socks may or may not be for me" category, most were I've made socks and want to learn more,  I'd like to enjoy making socks, and Seriously? I've got multiple pairs going now. So, let's embrace sock making and master some new skills while we're at it.
For the September meeting, we'll start with a brief overview of sock knitting basics —
Why Knit Socks in the first place?
Basic Types of Socks and methods of knitting them
Knitting in the Round, basic techniques: DPNs 4 or 5, 2 circular needles, or Magic Loop
Types of Heels: Round or Dutch – both with Flap and Gusset
Casting On: Judy's Magic Cast On for Toe Up and Norwegian Twisted CO for Cuff Down.
MINI-WORKSHOPS
There will be tables for mini-workshops for Knitting in the Round – DPNs, 2 Circulars and Magic Loop and the two cast on methods – Judy's Magic Cast On and Norwegian Twisted Cast On.
Please bring needles and yarn so you can get the most of these skill building workshops.
KNITTNG IN THE ROUND:
DPNs – double pointed needles, a set of 4 or 5 and appropriate yarn to the size of the needles
2 Circulars – 2 circular needles of the same size, 24" long and yarn to go with.
Magic Loop – a 40" circular needle and yarn to suit.
CASTING ON:
Knitting needle and yarn of your choice but make your life simple, use smooth yarn so you can see what you're doing and can undo easily.