WELCOME TO THE
ROCHESTER KNITTING GUILD

The Rochester Knitting Guild is an organization in Rochester, NY that exists to promote learning about knitting, provide a social context for knitting, and encourage the public to learn to knit!
---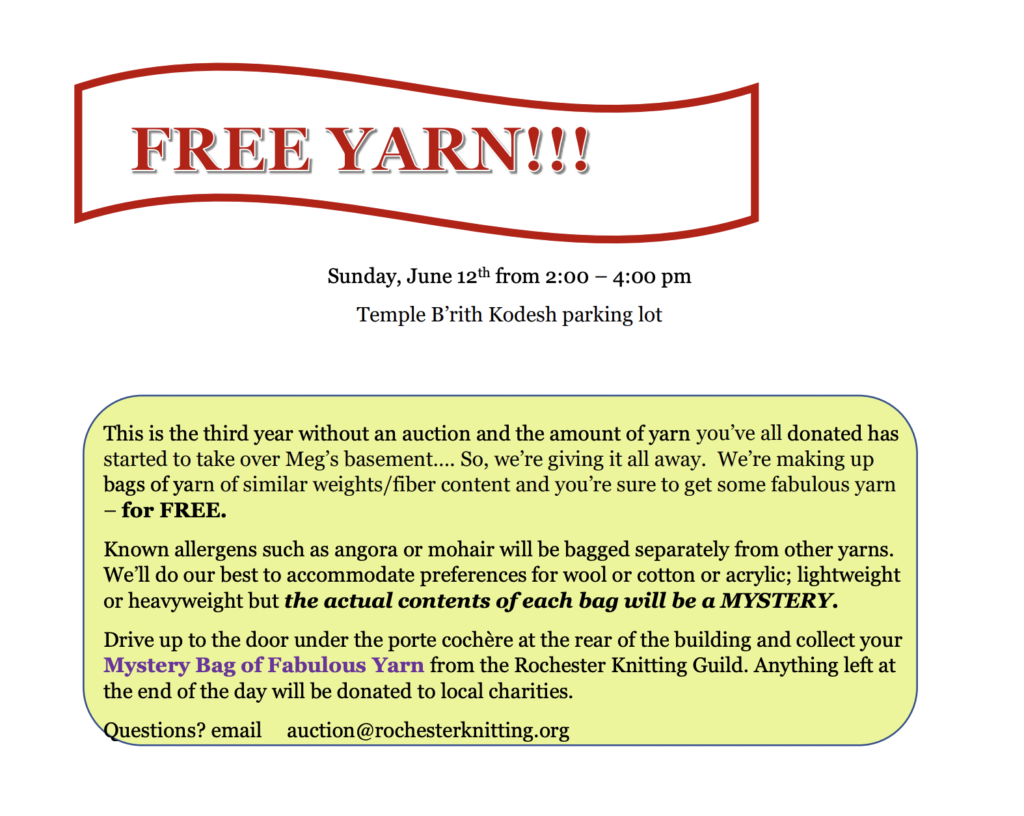 Due to the uptick in Covid cases, February's and March's meetings will be held over zoom, NOT in person at the Temple.
February Zoom Link: https://sjfc.zoom.us/j/3558250926
There will be a waiting room for this zoom meeting. Please wait for the host to let you in.
February's Theme is Oldest WIP! Do you have a project that's been in time out for longer than you can remember?? Dig out the oldest WIP in your stash and let's talk about if it's time to Finish or Frog!
---
The Rochester Knitting Guild welcomes Kim McBrien Evans for our spring workshops! Information about the presenter, the workshops, and registration information can be found on our Special Events page!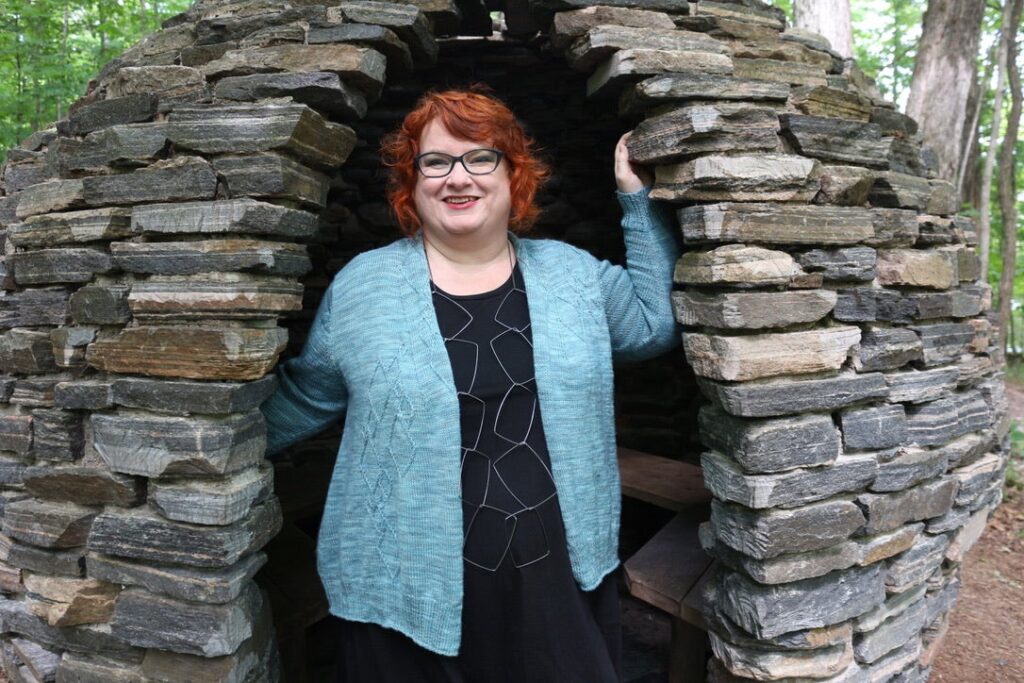 ATTENTION MEMBERS: Have you been wondering how you can be more involved with the Guild? We are looking for nominations to fill three Board positions for the 2021-2022 season. They are the Vice-President, Treasurer, and Director 1 positions. It's a great way to enhance your experience within the Guild and you don't have to do it alone. The current Board is here to help AND you can even share a spot with a friend. If you think you have what it takes, please see me or drop me a note at president@rochesterknitting.org to get more information. ~ Sarah Shepard
Join us on our Facebook Fan Page!
It's a great way to keep in touch and up to date on all the Guild Happenings!